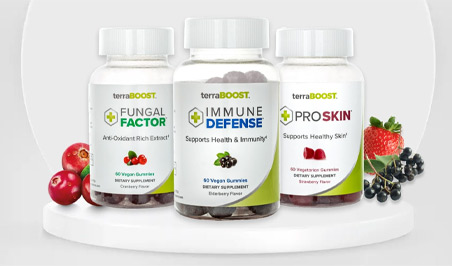 Aidance Scientific is proud to release three new supplements to promote your skin health and overall wellness. Our commitment to scientific studies, natural ingredients and choice minerals is reflected in the formulations. Now with terraBOOST™ gummies you can boost your path to healing from within along with our prized terrasil family of topicals.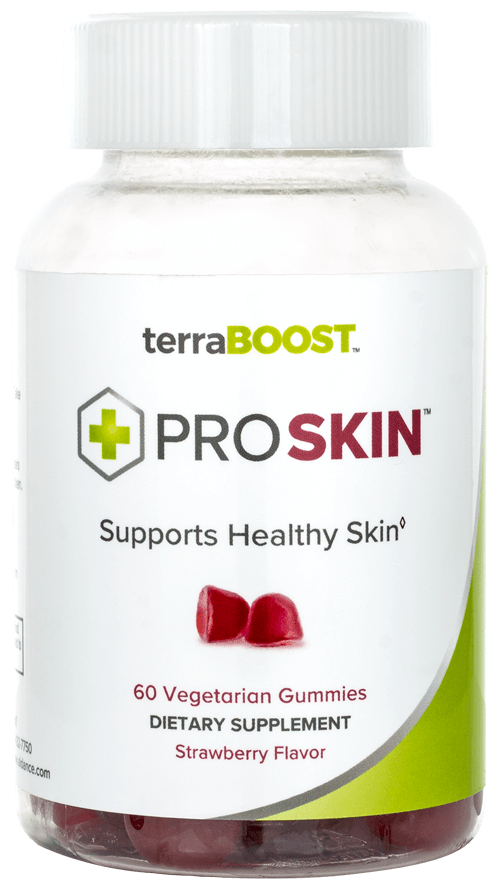 Natural Strawberry Flavor
terraBOOST™ ProSkin™ is a dietary supplement combining scientifically-researched natural ingredients and essential vitamins to support skin cell renewal and natural collagen production for healthy-looking skin. Biotin (vitamin B) supports the production of fatty acids and hydration, while the antioxidant-rich vitamin C and Zinc play a valuable role in protecting your skin against free-radical damage and the signs of premature aging. 60 flavorful vegetarian gummies.
See product details and studies.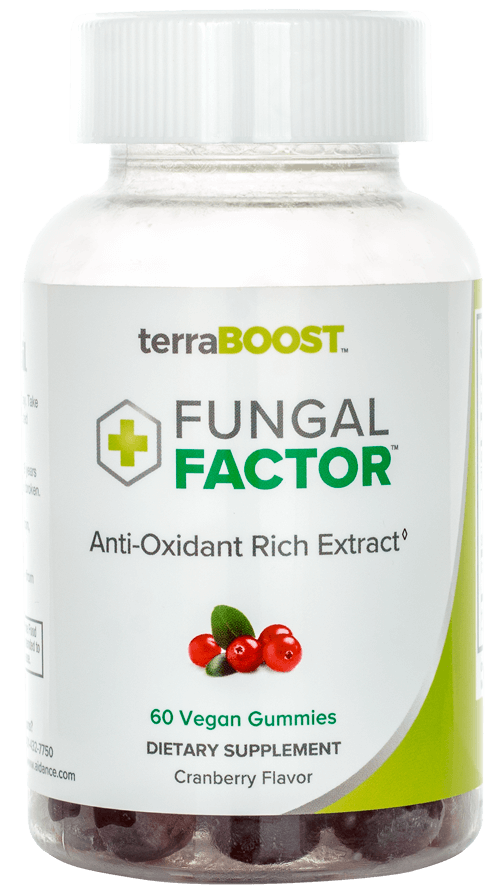 Natural Cranberry Flavor
terraBOOST™ Fungal Factor™ is a dietary supplement featuring 1,000 mg of antioxidant rich real cranberry puree delivering essential nutrients including Vitamin C and E. Studies link this key ingredient to antifungal, anti-inflammatory, digestive, and urinary health benefits. 60 flavorful vegan gummies.
See product details and studies.