Relief from Painful Shingles symptoms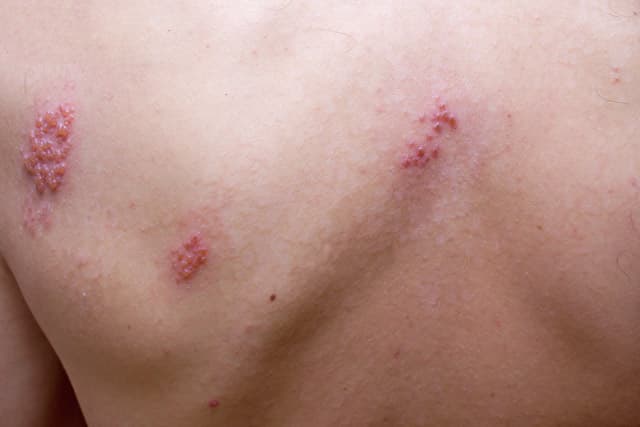 About Shingles
According to the Mayo Clinic, Shingles is a common and highly painful skin condition that affects 1 in 3 people in the United States. It's caused by the varicella zoster (or herpes zoster) virus, which lives within the body and can flare up at any time. This is the same virus that causes chickenpox, and it lies dormant within anyone who has ever had chickenpox.
The risk for Shingles increases with age over 50 and among those with a weakened immune system. See your licensed healthcare practitioner if one the Shingles vaccines is right for you before an outbreak. If you have a severe outbreak, especially near the eye, be sure to see your healthcare provider.
Aidance offers a skincare product for individuals with sensitive skin potentially aggravated by Shingles. terrasil Shingles Skincare is an all-natural soothing ointment with natural skin protectants, moisturizers and our exclusive Activated Minerals® for skin health.
The product is not a cure for Shingles or a substitute for care from your licensed healthcare provider.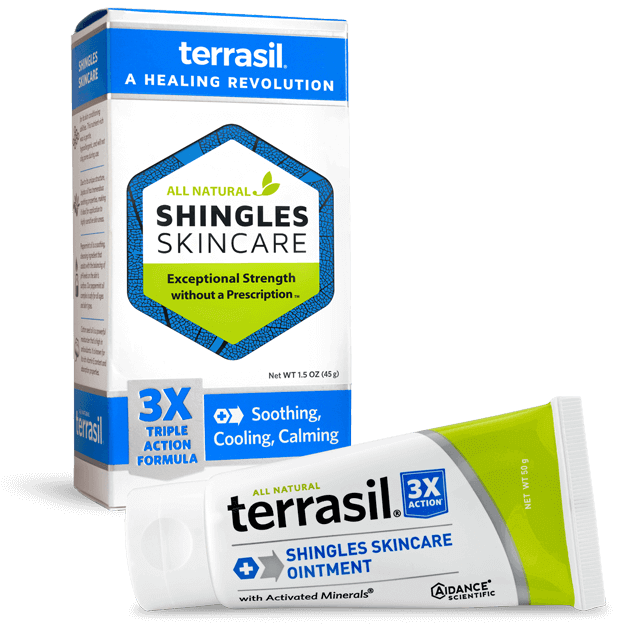 Visit TerrasilShinglesSkincare.com for more information or to find a store near you.